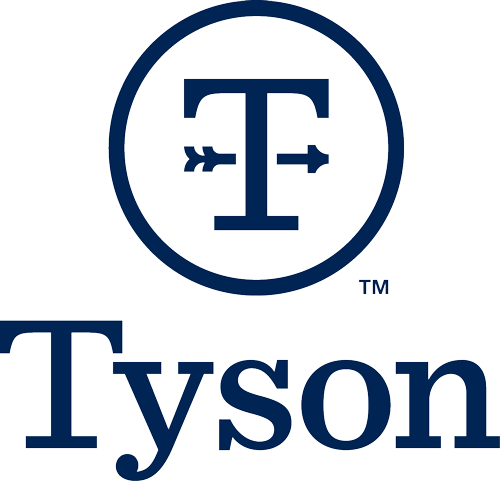 Job Information
Tyson Foods

B-Cut General Mgr Production

in

Waterloo

,

Iowa
If you are looking to make an impact on a meaningful scale, come join us as we raise the world's expectations for how much good food can do!
Work Shift:
B Shift (United States of America)
SUMMARY:
This position is responsible for directing and training supervisors in all facets including but not limited to, production paperwork yields time and attendance discipline motivation turnover absenteeism safety problem solving etc. Accountable for areas of performance safety quality workers compensation turnover bid movement, Team Member morale and other duties as needed.
DUTIES/RESPONSIBILITIES:
Responsible for all production operations in assigned area, manage production supervisors, department production schedules, product rotation, HACCP and CCP verification schedules.
Ensure daily time and attendance is complete and disciplinary actions completed.
Review supervisors and team members and make improvements where deficiencies exist.
Must be able to access all areas of the production floor to conduct audits and inspections.
Able to tolerate environmental conditions in the area of responsibility; the temperature in most of the areas range from 28 - 45 degrees.: Basic computer skills required: MS Outlook, Word and Excel, skills with Workday are a plus.
Must be able to give clear and concise directions verbally and in writing to all levels of the organization.
Able to read and comprehend reports and manuals and complete required reports.
Must have strong leadership and problem-solving skills with the ability and motivation to take on special projects.
Ability to counsel, coach and build a "family-feel" culture for supervisors and team members.
HACCP certification a plus understanding of basic HACCP principals and the ability to perform CCP monitoring verification; knowledge of fresh meats processing a plus
REQUIREMENTS:
Resume is required: Resume must contain contact information, related work experience/history, skills and educational information.
High school diploma or equivalent is required.
1 or more years work experience in a Fresh Meats beef or pork processing facility required.
1 or more years' experience in a supervisory role required.
Preference given to internal qualified candidates currently employed at this facility followed by candidates from other Tyson facilities then external candidates
When completing a Tyson Foods employment application, be sure to complete all tasks listed on the candidate home page. If not, you will see a message that there are 1 or more task(s) that require attention. Applicants for hourly production positions must complete the task to provide additional information to be considered from employment.
Tyson is an Equal Opportunity/Affirmative Action Employer. All qualified applicants will be considered without regard to race, national origin, color, religion, age, genetics, sex, sexual orientation, gender identity, disability or veteran status.
CCPA Notice. If you are a California resident, and would like to learn more about what categories of personal information we collect when you apply for this job, and how we may use that information, please read our CCPA Job Applicant Notice at Collection, click here.
Our team members make the difference. If you are ready to grow your career with an industry leader and want to positively impact the team and community around you, then join us in helping us in raising expectations.Join us on the journey.
At Tyson, we are raising expectations for how much good people can do. Our Talent Strategy is to Attract, Grow, Reward and Retain the best talent, and we believe that our Culture is the connecting thread that drives that strategy!
We strive to be a talent magnet to establish a reputation for being a talent rich organization where team members can grow their career while growing the business.
We are a high performing organization where team members are rewarded (Pay, Benefits and Recognition) for their contributions, and given the opportunity to support and/or volunteer with programs that help Tyson make a lasting social impact in the communities where we live and work.
To learn more about our culture, please read Our Purpose.
Tyson Foods, Inc. is an Equal Opportunity Employer. If you are unable to apply for career opportunities through use of this site due to an impairment or disability, please contact (479) 290-5000 for further assistance.