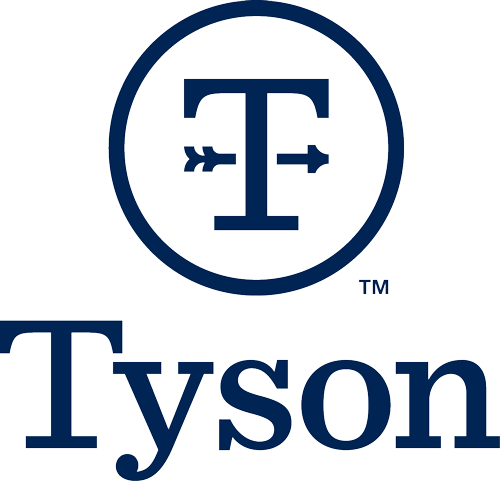 Job Information
Tyson Foods

Maintenance Mechanic

in

Vineland

,

New Jersey
If you are looking to make an impact on a meaningful scale, come join us as we raise the world's expectations for how much good food can do!
Work Shift:
ALL SHIFTS (United States of America)
GENERAL JOB SUMMARY
Maintenance Mechanics perform skilled work in the operation, predictive and preventative maintenance, and repair of the facility's real property, power industrial trucks, and plant utility systems.
Tasks:
ESSENTIAL DUTIES AND RESPONSIBILITIES
The frequency of the following activities may vary according to the requirements of the job task assigned.
Follows all company personnel safety, food safety, attendance, GMP policies. Able to work effectively under time constraints. Reliable and willing to work a flexible schedule in a cold, wet, humid environment with temperatures ranging from 35 to 50 degrees. Proactive in the daily plant operations. Works to maximize plant efficiencies, reduce costs, and maintain product quality. Completes daily log sheets, communicates effectively, and is proactive in recognizing and reporting unsafe conditions and/or other mechanical concerns. Able to assist in maintaining a relevant and accurate mechanical inventory. Accurately and consistently charges out parts. Basic mechanical knowledge and ability to include lubrication, conveyor belt repairs, power train & bearing maintenance, motor and gearbox replacement, fork truck & pallet jack maintenance. Able to use measurement devices. Able to perform electrical and mechanical predictive and preventative maintenance as tasked. Possesses the ability to maintain, troubleshoot, and repair mechanical and electrical equipment in a timely manner.
Starting Pay $19.89 - $28.42
EDUCATION and/or EXPERIENCE High school diploma or general equivalency degree (GED) one to three months training.
*Must have a valid Driver's License.
When completing a Tyson Foods employment application, be sure to complete all tasks listed on the candidate home page. If not, you will see a message that there are 1 or more task(s) that require attention. Applicants for hourly production positions must complete the task to provide additional information to be considered from employment.
Tyson is an Equal Opportunity/Affirmative Action Employer. All qualified applicants will be considered without regard to race, national origin, color, religion, age, genetics, sex, sexual orientation, gender identity, disability or veteran status.
CCPA Notice. If you are a California resident, and would like to learn more about what categories of personal information we collect when you apply for this job, and how we may use that information, please read our CCPA Job Applicant Notice at Collection, click here.
Our team members make the difference. If you are ready to grow your career with an industry leader and want to positively impact the team and community around you, then join us in helping us in raising expectations.Join us on the journey.
At Tyson, we are raising expectations for how much good people can do. Our Talent Strategy is to Attract, Grow, Reward and Retain the best talent, and we believe that our Culture is the connecting thread that drives that strategy!
We strive to be a talent magnet to establish a reputation for being a talent rich organization where team members can grow their career while growing the business.
We are a high performing organization where team members are rewarded (Pay, Benefits and Recognition) for their contributions, and given the opportunity to support and/or volunteer with programs that help Tyson make a lasting social impact in the communities where we live and work.
To learn more about our culture, please read Our Purpose.
Tyson Foods, Inc. is an Equal Opportunity Employer. If you are unable to apply for career opportunities through use of this site due to an impairment or disability, please contact (479) 290-5000 for further assistance.