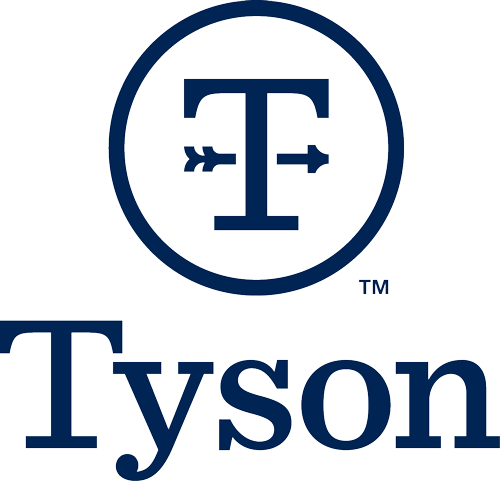 Job Information
Tyson Foods

Manger Plant Programs - Vicksburg, MS

in

Vicksburg

,

Mississippi
If you are looking to make an impact on a meaningful scale, come join us as we raise the world's expectations for how much good food can do!
Work Shift:
1ST SHIFT (United States of America)
Manager Plant Programs – Job Description
Job Purpose/Summary:
This position provides overall Project Management responsibility for assigned projects and educational opportunities that contribute to our team members' safety and well-being. Responsibilities include providing project management support for existing and new processes and protocols, leadership skills in working with a cross-functional team through roadblocks and issues that would impede progress, demonstrated ability to manage multiple projects simultaneously and excellent written verbal communication and interpersonal skills to influence across the facility as well as effectively coordinating with external and internal resources. The successful candidate will champion best in class project management.
Essential Duties and Responsibilities:
Conducts project meetings with cross functional teams to promote understanding of Covid 19 processes and protocols impacting team members and ensure communication timelines are met. Build plans that can clearly outline objectives, timing and risks associated with Covid 19. Communicate and align key resources at all levels of the organization. Demonstrate best in class project management techniques. Support training/educational events around Covid 19. Act as resource for plant leadership to help or inform. Elevate issues to plant leadership to keep projects on track. Report out key project management metrics. Champion the communication and roll out of all Covid 19 related protocols and processes. Must be an effective integrator.
Requirements:
EDUCATION: High school degree required. BS or BA preferred.

EXPERIENCE: 4 plus years' experience as a project manager or similar role. Clinical background preferred e.g. nursing, medical case management, occupational health, etc.

COMMUNICATION SKILLS: Strong leadership, facilitation skills and success completing projects delivering on key company objectives. Experience in managing and driving change within a matrix organization. Ability to build relationships and influence internal and external stakeholders.

COMPUTER SKILLS: Solid PC skills using Microsoft Office products and MS Project able to generate graphs presentations and charts.

SUPERVISORY: None

TRAVEL: 0-5
Reports to: Complex/Plant Mgr
When completing a Tyson Foods employment application, be sure to complete all tasks listed on the candidate home page. If not, you will see a message that there are 1 or more task(s) that require attention. Applicants for hourly production positions must complete the task to provide additional information to be considered from employment.
Tyson is an Equal Opportunity/Affirmative Action Employer. All qualified applicants will be considered without regard to race, national origin, color, religion, age, genetics, sex, sexual orientation, gender identity, disability or veteran status.
Our team members make the difference. If you are ready to grow your career with an industry leader and want to positively impact the team and community around you, then join us in helping us in raising expectations.
Join us on the journey.
At Tyson, we are raising expectations for how much good people can do. Our Talent Strategy is to Attract, Grow, Reward and Retain the best talent, and we believe that our Culture is the connecting thread that drives that strategy!
We strive to be a talent magnet to establish a reputation for being a talent rich organization where team members can grow their career while growing the business.
We are a high performing organization where team members are rewarded (Pay, Benefits and Recognition) for their contributions, and given the opportunity to support and/or volunteer with programs that help Tyson make a lasting social impact in the communities where we live and work.
To learn more about our culture, please read Our Purpose.
Tyson Foods, Inc. is an Equal Opportunity Employer. If you are unable to apply for career opportunities through use of this site due to an impairment or disability, please contact (479) 290-2478 for further assistance.