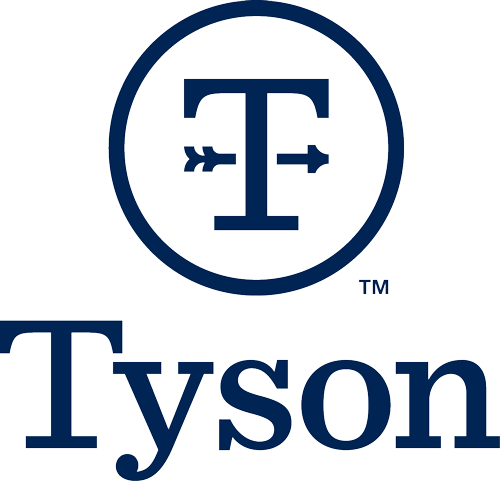 Job Information
Tyson Foods

Neshoba Feed Mill Delivery Driver

in

Union

,

Mississippi
If you are looking to make an impact on a meaningful scale, come join us as we raise the world's expectations for how much good food can do!
Work Shift:
2ND SHIFT (United States of America)
This position is responsible for the transport and delivery of freight on time in a professional manner by driving diesel-powered tractor/trailer combinations short and/or long distances, while complying with Department of Transportation rules and regulations, maintaining a safe work environment, and adhering to Tyson policies and procedures.
Tasks:
This position will be at the Neshoba Feed Mill. This position will be responsible for safely and properly delivering and distributing feed to contract grower farms in an approximate 100 mile radius. Position will require minimum equipment operations involving boom/auger systems powered by PTO on tractor and safe travel and maneuver of tractor-trailer rig on small dirt roads and driveways. Must be able to report to work promptly and regularly. Must be able to take directions from management and work well with others. Must be able to concentrate and perform accurately; react to change productively, and handle all other tasks as assigned. Must be able to safely drive tractor/trailer with use of all limbs, hands, and eyes. Must be able to climb in and out of truck using 3 points of contact rule. (16-20 times/day)Must possess ability to sit for long periods of time. Must possess good hand and eye coordination. Must be able to walk, bend and stoop during shift. Must possess ability to use hands to raise hood to check oil. Must be able to shift gears while driving (repetitive motion). Must possess ability to reach above the head to pull chain that opens bin lid. Must be able to climb feed bins if chain is broken. (optional) Must possess the ability to twist when operating vehicle. Must possess the ability to lift body weight in and out of vehicle. Must be able to repeat these essential functions throughout the shift approximately 10 to 12 hours a day.
Requirements:
This position will work Monday – Friday 5pm – 5am. Must be flexible in scheduling. Must reside within a 50 mile radius of the facility. Must possess a valid MS Class A License. Must have a good driving record. Must be at least 21 years of age. Must have a minimum of 1 year verifiable work experience in type of vehicle that will be operated. No DUI/DWI conviction in the past eight (8) years in a personal vehicle. No DUI/DWI conviction in a Commercial Motor Vehicle ever. No disqualifying number of accident or convictions as determined according to the current Tyson Driver Evaluation System. No DOT Drug or Alcohol Violation within the past three (3) years, including Roadside Inspection Violations as identified on locations PSP report. Must meet DOT requirements and Tyson Driver Evaluation system. Must meet Complex requirement of no driver history of a Rollover within the past 5 years. Must pass DOT physical and road test. Must be able to work in inclement weather conditions and a dusty work environment.
When completing a Tyson Foods employment application, be sure to complete all tasks listed on the candidate home page. If not, you will see a message that there are 1 or more task(s) that require attention. Applicants for hourly production positions must complete the task to provide additional information to be considered from employment.
Tyson is an Equal Opportunity/Affirmative Action Employer. All qualified applicants will be considered without regard to race, national origin, color, religion, age, genetics, sex, sexual orientation, gender identity, disability or veteran status.
Our team members make the difference. If you are ready to grow your career with an industry leader and want to positively impact the team and community around you, then join us in helping us in raising expectations.
Join us on the journey.
At Tyson, we are raising expectations for how much good people can do. Our Talent Strategy is to Attract, Grow, Reward and Retain the best talent, and we believe that our Culture is the connecting thread that drives that strategy!
We strive to be a talent magnet to establish a reputation for being a talent rich organization where team members can grow their career while growing the business.
We are a high performing organization where team members are rewarded (Pay, Benefits and Recognition) for their contributions, and given the opportunity to support and/or volunteer with programs that help Tyson make a lasting social impact in the communities where we live and work.
To learn more about our culture, please read Our Purpose.
Tyson Foods, Inc. is an Equal Opportunity Employer. If you are unable to apply for career opportunities through use of this site due to an impairment or disability, please contact (479) 290-2478 for further assistance.