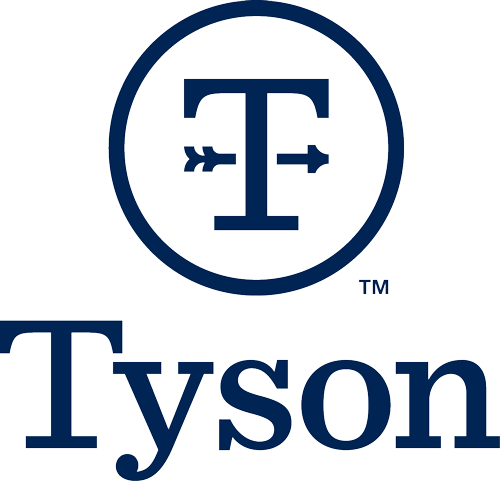 Job Information
Tyson Foods

Mechanic Maint ME01

in

Union

,

Mississippi
If you are looking to make an impact on a meaningful scale, come join us as we raise the world's expectations for how much good food can do!
Work Shift:
2ND SHIFT (United States of America)
This position is responsible to diagnose issues, adjust, repair, and perform routine maintenance on vehicles and equipment while complying with Department of Transportation rules and regulations, maintaining a safe work environment, and adhering to Tyson policies and procedures.
Task:
This position will work in all areas of the Service Center. Must have the ability to obtain and maintain a company license. Must be able to drive tractors with or without trailers into and out of the Truck Shop and on the grounds. Maintain and repair all fleet equipment. Must be able to diagnose and repair light and heavy-duty trucks (tractor-trailers, brakes, tires, engines for 18 wheelers). Must be able to repair forklifts. Complete road service calls as needed. Maintain DOT records daily and vehicle records as required. Fill out all necessary documents legibly. Clean up tools, parts and the truck shop including spills. Maintain compliance with OSHA, D.O.T and EPA regulations. Must be willing to work in cold, hot and or wet conditions. This position requires walking, standing, bending, stretching, twisting, turning, climbing (stairs and ladders), pushing, pulling, stooping, squatting, reach and good eye and hand coordination. Must be willing to lift up to 40+ pounds as required to complete assigned tasks. Must be able to communicate clearly with management and team members both orally, verbally and in writing regarding required service manual, paperwork and work orders.
Requirements:
Applicant must reside within a 50-mile radius of the facility. This position will work Tuesday thru Friday 11am - 7pm and Saturday 8am – 4pm, must be flexible. Must furnish 40% of tools required. Must show 1-year general mechanic experience on application. Must have a valid Mississippi driver's license with no more than two moving violations in the last two years to exclude D.U.I. (Driving Under the influence) conviction on his/her Motor Vehicle Record. Must have a thorough knowledge and understanding and agree to following Safety Rules (i.e.. Lockout Tagout) comply with OSHA standards. Must be willing to work weekends. Must be able to keep grounds clean and perform housekeeping duties. Must be able to operate a pressure washer.
When completing a Tyson Foods employment application, be sure to complete all tasks listed on the candidate home page. If not, you will see a message that there are 1 or more task(s) that require attention. Applicants for hourly production positions must complete the task to provide additional information to be considered from employment.
Tyson is an Equal Opportunity/Affirmative Action Employer. All qualified applicants will be considered without regard to race, national origin, color, religion, age, genetics, sex, sexual orientation, gender identity, disability or veteran status.
Our team members make the difference. If you are ready to grow your career with an industry leader and want to positively impact the team and community around you, then join us in helping us in raising expectations.
Join us on the journey.
At Tyson, we are raising expectations for how much good people can do. Our Talent Strategy is to Attract, Grow, Reward and Retain the best talent, and we believe that our Culture is the connecting thread that drives that strategy!
We strive to be a talent magnet to establish a reputation for being a talent rich organization where team members can grow their career while growing the business.
We are a high performing organization where team members are rewarded (Pay, Benefits and Recognition) for their contributions, and given the opportunity to support and/or volunteer with programs that help Tyson make a lasting social impact in the communities where we live and work.
To learn more about our culture, please read Our Purpose.
Tyson Foods, Inc. is an Equal Opportunity Employer. If you are unable to apply for career opportunities through use of this site due to an impairment or disability, please contact (479) 290-2478 for further assistance.