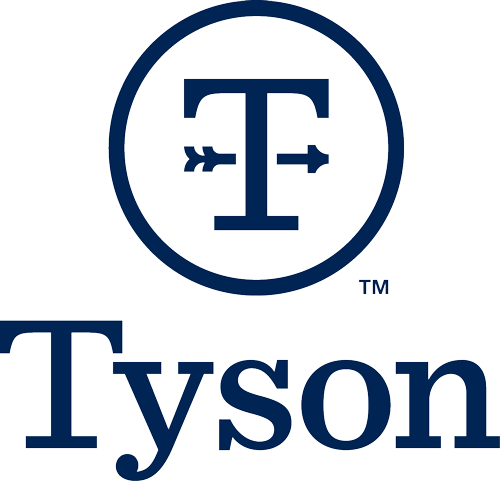 Job Information
Tyson Foods

Ingredients Receiver Opr FM03

in

Union

,

Mississippi
If you are looking to make an impact on a meaningful scale, come join us as we raise the world's expectations for how much good food can do!
Work Shift:
1ST SHIFT (United States of America)
This position is responsible for operating machinery to ensure the continuous flow of product thru the production process and insuring proper ingredients/supplies are being used on the line. Responsible for monitoring and adjusting machine settings as needed and notifying supervisor if machines should require maintenance while maintaining a safe work environment and adhering to Tyson policies and procedures.
Task
This position will be responsible for unloading incoming ingredients to include communicating with drivers, vendors and Team Members; collecting samples; operating a Track Mobile/Locomotive; properly documenting goods received; use of sledge hammer to get product flowing off railcars as needed; climbing stairs repeatedly; use and operation of scale and printer equipment; use of grain probe and moisture meters; standing 8 hours plus a day; bending, squatting, pushing, pulling, sweeping; mopping; scaling heights in excess of 50 ', lifting up to 100 lbs. as required; walking the length of the railroad track to check for problems and record car information; and general housekeeping of work area. Will be required to record and maintain all required data as directed. Will be required to follow all Tyson Foods policies. Will be required to work in inclement conditions; hot, cold, dusty, icy, and/or wet environment. Will be required to complete all other tasks assigned by management.
Requirements
This position will work Monday thru Friday 6am until 2pm. Applicant must reside within a 50mile radius of the facility. Must show 3 months operator experience with one employer on the application. Will be required to have basic computer skills of a windows-based program. Will be required to communicate with managers and Team Members both orally, verbally and in writing as required. Will be required to use a shovel to lift and carry up to 50 lbs. of feed if a spill should occur. Will be required to climb stairs to work area in excess of 50'. Will be required to work flexible hours and swing shifts as needed. Will be required to lift up to 100 pounds as needed. Will be required to become Track Mobile certified. Will be required to become a certified weigh master on truck and rail scales. Will be required to use basic hand tools to perform basic mechanical and maintenance operations.
When completing a Tyson Foods employment application, be sure to complete all tasks listed on the candidate home page. If not, you will see a message that there are 1 or more task(s) that require attention. Applicants for hourly production positions must complete the task to provide additional information to be considered from employment.
Tyson is an Equal Opportunity/Affirmative Action Employer. All qualified applicants will be considered without regard to race, national origin, color, religion, age, genetics, sex, sexual orientation, gender identity, disability or veteran status.
Our team members make the difference. If you are ready to grow your career with an industry leader and want to positively impact the team and community around you, then join us in helping us in raising expectations.
Join us on the journey.
At Tyson, we are raising expectations for how much good people can do. Our Talent Strategy is to Attract, Grow, Reward and Retain the best talent, and we believe that our Culture is the connecting thread that drives that strategy!
We strive to be a talent magnet to establish a reputation for being a talent rich organization where team members can grow their career while growing the business.
We are a high performing organization where team members are rewarded (Pay, Benefits and Recognition) for their contributions, and given the opportunity to support and/or volunteer with programs that help Tyson make a lasting social impact in the communities where we live and work.
To learn more about our culture, please read Our Purpose.
Tyson Foods, Inc. is an Equal Opportunity Employer. If you are unable to apply for career opportunities through use of this site due to an impairment or disability, please contact (479) 290-2478 for further assistance.