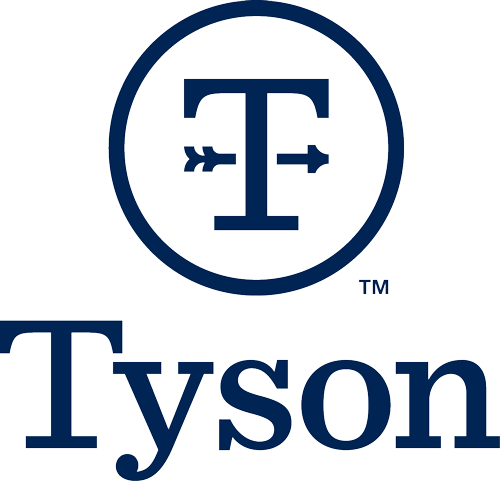 Job Information
Tyson Foods

Senior Analyst Transportation

in

Springdale

,

Arkansas
At Tyson Foods, the safety of our team members is our top priority. For that reason, successful applicants for this position must be fully vaccinated against COVID-19 as a condition of employment. Vaccine verification will be required to enter Tyson facilities.
En Tyson Foods, la seguridad de los miembros de nuestro equipo es nuestra principal prioridad. Por esa razón, los solicitantes seleccionados para este puesto deben estar completamente vacunados contra COVID-19 como condición de empleo. Se requerirá la verificación de la vacuna para ingresar a las instalaciones de Tyson.
Job Details:
SUMMARY: The primary purpose of this position is to deliver technical and analytical results to support the Distribution technology road-map and operational projects across both Warehousing Transportation . This position is expected to contribute to strategic planning and provide leadership around support efforts. Current objectives are focused on growth of Distribution capabilities in support of business objectives. This position is responsible for performing reporting and analysis of Distribution systems information to support projects processes users and stakeholders of Distribution information. This will include Distribution reporting services and tools detailed statistical analysis to identify actionable insights and building predictive models. Further responsibilities include developing and documenting requirements defining and implementing reporting strategies and delivering results using advanced tools such as SAP BOBJ PowerBI Tableau and SQL Studio.
REQUIREMENTS:
Education: Bachelor s degree or an equivalent combination of education and experience preferred. Experience: 3 plus years of experience preferred.

Computer Skills: Demonstrated expert level technical skills in MS Excel advanced formulas data manipulation macros and charting and MS Access database design and reporting functionality . Experience with visualization tools Lumira Tableau PowerBI etc. BI tools SAP BW Oracle etc. and other enterprise reporting and analytics packages preferred SaS R IBM Watson Analytics etc.

Communication Skills: This position will interact with and is expected to communicate across a broad range of users stakeholders and management. Excellent written and verbal communication skills required.

Special Skills: Exceptional technical and analytical skills with the ability to think creatively and develop new solutions; Superior organizational and problem solving; Demonstrated ability to build complex statistical models needed to understand issues and forecast impacts of change; Perseveres to locate necessary data and identify creative solutions to enable project completion; Experience collaborating with solutions to enable project completion; Consistently delivers high-quality timely work resulting in highly satisfied customers; Passion for learning; Familiarity with SAP Transportation not required but highly valued; and team player.

Travel: Up to 5 trips per year.
Relocation Assistance Eligible:
No
Work Shift:
1ST SHIFT (United States of America)
Hourly Applicants ONLY -You must complete the task after submitting your application to provide additional information to be considered for employment.
Tyson is an Equal Opportunity/Affirmative Action Employer. All qualified applicants will be considered without regard to race, national origin, color, religion, age, genetics, sex, sexual orientation, gender identity, disability or veteran status.
CCPA Notice. If you are a California resident, and would like to learn more about what categories of personal information we collect when you apply for this job, and how we may use that information, please read our CCPA Job Applicant Notice at Collection, click here (https://www.tysonfoods.com/sites/default/files/2020-07/CCPA%20applicant%20notification.pdf) .