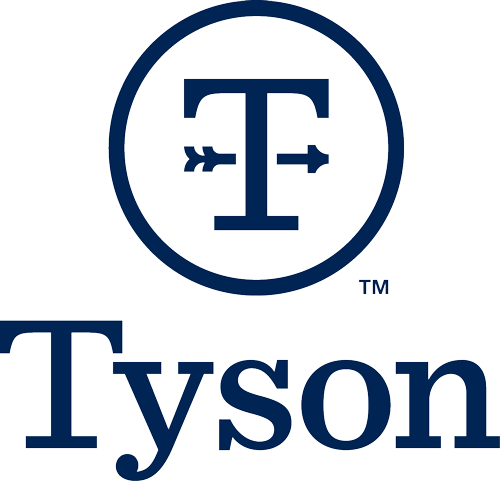 Job Information
Tyson Foods

Part Time General Labor (2 day and 20 hours per week)

in

North Little Rock

,

Arkansas
Job Details:
At Tyson, we are raising the worlds expectations on how much good food can do. Come join the great Team at Tyson Foods! Earn vacation time, great weekly pay, health benefits, 401K, tuition reimbursement and the opportunity to self-promote within the company.
Safety is top priority at Tyson. Effective September 1st, 2021, successful applicants hired at this facility must be fully vaccinated against COVID-19 and provide proof of vaccination prior to starting work.
We are currently hiring for both shifts working 2 days a week.
1st shift ranges from 6:00 am to 6:00 pm
2nd shift ranges from 5:30 pm to 5:30 am
This position is responsible for entry level non-skilled general labor while maintaining a safe work environment and adhering to Tyson policies and procedures.
Applicants will be considered for any general labor type opening in our processing or packing departments. Standing, walking, bending, stretching, climbing, pushing, pulling, and reaching are required. Lifting is required in many areas (weight depends on area.) These positions work in a cold, damp or hot, humid environment, and these areas may have slippery walking surfaces.
Your application is only active for the current month in which you applied. You will need to reapply next month to have an active application and be considered for employment .
Relocation Assistance Eligible:
No
Work Shift:
ALL SHIFTS (United States of America)
Hourly Applicants ONLY -You must complete the task after submitting your application to provide additional information to be considered for employment.
Tyson is an Equal Opportunity/Affirmative Action Employer. All qualified applicants will be considered without regard to race, national origin, color, religion, age, genetics, sex, sexual orientation, gender identity, disability or veteran status.
CCPA Notice. If you are a California resident, and would like to learn more about what categories of personal information we collect when you apply for this job, and how we may use that information, please read our CCPA Job Applicant Notice at Collection, click here (https://www.tysonfoods.com/sites/default/files/2020-07/CCPA%20applicant%20notification.pdf) .