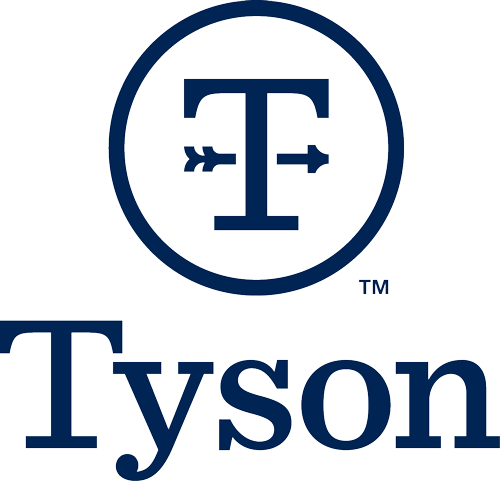 Job Information
Tyson Foods

Newton Hatchery Chick Delivery Driver

in

Newton

,

Mississippi
If you are looking to make an impact on a meaningful scale, come join us as we raise the world's expectations for how much good food can do!
Work Shift:
1ST SHIFT (United States of America)
This position is responsible for the transport and delivery of freight on time in a professional manner by driving diesel-powered tractor/trailer combinations short and/or long distances, while complying with Department of Transportation rules and regulations, maintaining a safe work environment, and adhering to Tyson policies and procedures.
Tasks:
This position will be responsible for picking-up eggs and delivering chicks to/from contract grower farms and/or hatchery. You will be required to drive a tractor/trailer and will be operating a moffet (3 wheeled forklift). Will be required to operate a moffet/forklift and obtain certification to do so. Loading/unloading pallets of chicks or buggies of eggs, weighing 700 plus pounds when full, onto delivery vehicle for transport to/from contract grower farms. Push buggies of chicks to the chick dock, the driver and another team member will then utilize a hydraulic lift to load the stacks of chicks into the trailer. Unload boxes of chicks at the grower's farm by using a moffet. Load empty boxes back onto the delivery vehicle and return and unload at Hatchery. Must be able to do frequent twisting, turning and bending while loading and unloading. Will be required to lift cases/boxes of eggs and chick boxes full of chicks weighing from 15 - 70 lbs. occasionally. Must follow all DOT rules and regulations in addition to all Tyson Foods policies to include Animal Welfare and Bio-Security guidelines. Must be able to work/drive in inclement weather; hot, cold, dusty, icy, etc. Complete all other tasks assigned by management.
Requirements:
This position will work Monday, Tuesday, Thursday and Friday, 6am up to 12 hours on duty. Must be flexible in work schedule. Must reside within a 50 mile radius of the facility. Must possess a valid MS CDL Class A. Must be at least 21 years of age to be considered for this position. Must have a DOT Certification on the date of posting. Must have one year of verifiable experience in type vehicle that will be operated. No DUI/DWI conviction in the past eight (8) years in a personal vehicle. No DUI/DWI conviction in Commercial Motor Vehicle ever. No DOT Drug or Alcohol Violation within the past three (3) years, including Roadside Inspection violations as identified on locations PSP report. No previous driver history of a Rollover in the past five (5) years. Must be able to read and write in order to follow delivery schedule and follow simple maps and directions to broiler farms. Must pass a driving test. Must pass a mandatory drug test for Tyson Drivers each time a DOT physical or random is given. Must be able to drive a semi-tractor trailer to move chicks and eggs between locations. Must meet the Tyson Driver Evaluations System requirements that involve but not limited to: Points, DUI/DWI Rules and Drug and Alcohol Testing. Must be able to work in inclement weather conditions and a dusty work environment.
When completing a Tyson Foods employment application, be sure to complete all tasks listed on the candidate home page. If not, you will see a message that there are 1 or more task(s) that require attention. Applicants for hourly production positions must complete the task to provide additional information to be considered from employment.
Tyson is an Equal Opportunity/Affirmative Action Employer. All qualified applicants will be considered without regard to race, national origin, color, religion, age, genetics, sex, sexual orientation, gender identity, disability or veteran status.
Our team members make the difference. If you are ready to grow your career with an industry leader and want to positively impact the team and community around you, then join us in helping us in raising expectations.
Join us on the journey.
At Tyson, we are raising expectations for how much good people can do. Our Talent Strategy is to Attract, Grow, Reward and Retain the best talent, and we believe that our Culture is the connecting thread that drives that strategy!
We strive to be a talent magnet to establish a reputation for being a talent rich organization where team members can grow their career while growing the business.
We are a high performing organization where team members are rewarded (Pay, Benefits and Recognition) for their contributions, and given the opportunity to support and/or volunteer with programs that help Tyson make a lasting social impact in the communities where we live and work.
To learn more about our culture, please read Our Purpose.
Tyson Foods, Inc. is an Equal Opportunity Employer. If you are unable to apply for career opportunities through use of this site due to an impairment or disability, please contact (479) 290-2478 for further assistance.