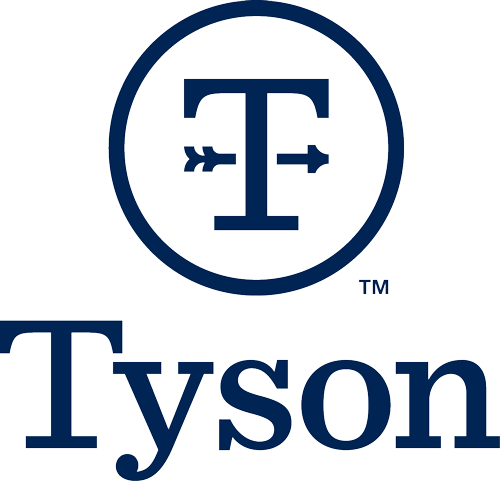 Job Information
Tyson Foods

EMBREX Machine Operator

in

Monticello

,

Kentucky
Job Details:
Successful applicants for this position must be vaccinated against COVID-19 by their 45th day of employment. Successful applicants will need to show proof of at least 1 dose of COVID-19 vaccine on or before their start date.
Mask policy will be in accordance with any local, state or federal requirements, but will be provided to any Team Member wishing to wear as mask.
Applicants with previous agricultural or production experience will be considered preferred.
Applicants must reside in the United States to be considered for an interview.
Starting wage - $16.45/hour
Plus, additional shift differential for evenings, nights and weekends
Competitive benefits, including:
*Health, Dental and Vision Insurance
*Life, Accidental Death & Dismemberment Insurance
*Short and Long Term Disability
*Critical Illness, Accident and Hospital Indemnity Insurance
*401(k)
*Stock Purchase Plan
*Educational Assistance Program (Including GED Assistance, Citizenship Assistance, ESL and tuition reimbursement
*Referral Incentives
*Paid Vacations
*Paid Holidays
Over time eligibility

ETO- earned time off
Location: Kentucky Hatchery, Monticello, KY
Schedule: Sunday, Monday, Thursday and Friday.
Hours: Sunday and Monday 6:00 am until the job is complete. Thursday and Friday 4:00 am until the job is complete. Averages 10 hours per shift.
Work schedule is subject to change based upon production needs.
Position Summary:
This position is responsible for preparation of Embrex equipment for inovoject process and transfer of hatching eggs. Other duties may be assigned.
Essential Duties and Responsibilities
Preparation of Embrex equipment (15%).

Transfers eggs to Embrex machine approximately 1300 times weighing 30 pounds for vaccination. Checks for rotten or broken eggs and upside down eggs (15%).

Transfers eggs from setters to hatchers and injects vaccines into eggs per customer order (15%).

Pull setter buggies on casters full of eggs into Embrex room weighing approximately 500 – 1000 pounds (15%).

Cleaning Embrex equipment with a water hose and cleans and disinfects hallway using a pressure washer (15%).

Prepares hatchers to be turned on by attaching necessary information for what is in the machine. (15%).
Other Duties, Responsibilities and Activities
Other duties, responsibilities and activities may change or be assigned at any time with or without notice. Such as: Being aware of temperatures and turn failures in setters and hatchers. Properly euthanize weak/ill chicks in accordance with company policy. Dispense formaldehyde into containers using all necessary PPE, checks embryo temperatures, pull empty farm and setter buggies to the Egg Room. Must be able to read and write to complete daily checklists (10%).
Biosecurity/Animal Welfare Requirements/Safety
The jobsite is a biosecure environment which requires showering, changing clothing and footwear before entering the facility. Appropriate clothing and footwear is provided by the Company. No jewelry may be worn on the jobsite except for medical ID jewelry and body piercings covered by appropriate clothing. Must be willing to sign an agreement to avoid any avian species (chickens, ducks, birds, etc.). Must be willing to sign and abide by the Company Biosecurity and Company Animal Welfare Guidelines.
Physical Demands and Work Environment
Physical: Must use safe lifting techniques. Must regularly transfer eggs approximately 1300 times from setter buggies to hatcher trays weighing approximately 30 pounds. Must regularly pull setter buggies weighing approximately 500-1000 pounds. Must regularly pull empty farm and setter buggies weighing approximately 200 pounds. Must be able to obtain scissor lift certification. While performing the duties of this job, the employee is regularly required to stand majority of shift (concrete floor); walk; use hands to finger, handle, or feel objects, tools, or controls; reach with hands and arms above head; balance; stoop; talk or hear. Specific vision abilities required by the job include close vision; distance vision; peripheral vision; depth perception; and the ability to adjust focus. Must have good communication skills to accurately convey

Tools and Equipment:

Environment: Required to work on wet, slippery surfaces and also in hot, dry, dusty, wet and cold environments.

Personal Protective Equipment Required: Safety goggles, face shield, chemical gloves, waterproof apron, and rubber boots are required. Ear plugs will be used as needed. NIOSH approved N95 particulate respirators will be worn as needed. Safety glasses are required.

Chemicals Commonly Used: Disinfectants, foamers, formaldehyde, cleaners and acid.

Safety: Will be trained to recognize and comply with all safety policies. Team member is expected to follow all applicable safety policies and procedures. These include, but are not limited to Hazard Communication, Respiratory Protection, LOTO and Personal Protective Equipment. Team member is expected to identify, address and mitigate safety related risks.
Relocation Assistance Eligible:
No
Work Shift:
1ST SHIFT (United States of America)
Hourly Applicants ONLY -You must complete the task after submitting your application to provide additional information to be considered for employment.
Tyson is an Equal Opportunity/Affirmative Action Employer. All qualified applicants will be considered without regard to race, national origin, color, religion, age, genetics, sex, sexual orientation, gender identity, disability or veteran status.
CCPA Notice. If you are a California resident, and would like to learn more about what categories of personal information we collect when you apply for this job, and how we may use that information, please read our CCPA Job Applicant Notice at Collection, click here (https://www.tysonfoods.com/sites/default/files/2020-07/CCPA%20applicant%20notification.pdf) .