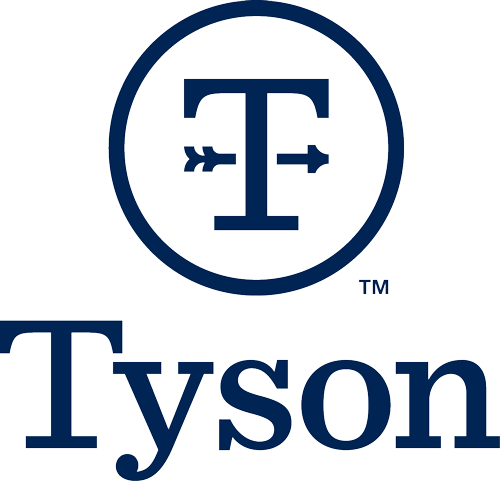 Job Information
Tyson Foods

Maintenance Generalist MG05-1

in

Fort Smith

,

Arkansas
Job Details:
Job Description
General maintenance technicians are responsible for keeping machinery running to maintain safe, reliable, and efficient production. Candidates must be able to demonstrate hands-on knowledge of a variety of standard industrial maintenance tools and recognized and generally accepted maintenance practices. Candidates will be expected to have basic computer skills and able to learn the Tyson MMS system to search part numbers and equipment asset numbers.
General maintenance candidates will be expected to master skills including equipment installation, hydraulic actuators and controls, utility piping and plumbing, compressed air systems, and process water piping, bearing installations, mechanical measurements, proper lubrication, food-grade machine teardown, inspection, and reassembly, hands-on troubleshooting of mechanical and electrical devices, reading P&IDs, some operation of powered industrial lifting equipment, and interfacing with operations personnel. Maintenance technicians must comply with food safety quality assurance, site safety guidelines, and be a strong team player. Candidates must be able to communicate effectively and professionally with all levels of site personnel. Maintenance personnel must be able to work safely and independently at all times. Must be able to read, write, and interpret equipment manuals and technical instructions where required. Must be able to use math as needed to complete work-related computations for machinery speeds and ratios, fluid capacities, critical dimensions, etc.
The position involves working above shoulder level and individually lifting up to seventy (70) pounds on a daily basis. Must be able to work in various positions and walk and stand on hard surfaces for a period of up to twelve (12) hours. Work is performed both outdoors and indoors in a mixed environment; from extreme cold/hot; wet/dry with temperatures ranging from 0 to 115 degrees. To be qualified for maintenance, candidates must be willing and able to complete all required skilled trades training necessary within the required time period. Applicants must be able and willing to follow all operational procedures and safety rules. Schedules are not Monday thru Friday, may vary and may require overtime and holidays.
One year of general or industrial maintenance background is required to be considered. Preference will be given to applicants who have completed formal industrial technical training from an accredited skilled trades program such as industrial maintenance, mechatronics, or advanced manufacturing.
This position is slated for candidates who are currently working at this facility. If none of those Team Members are selected, then other candidates will be given consideration.
Relocation Assistance Eligible:
No
Work Shift:
2ND SHIFT (United States of America)
Hourly Applicants ONLY -You must complete the task after submitting your application to provide additional information to be considered for employment.
Tyson is an Equal Opportunity/Affirmative Action Employer. All qualified applicants will be considered without regard to race, national origin, color, religion, age, genetics, sex, sexual orientation, gender identity, disability or veteran status.
CCPA Notice. If you are a California resident, and would like to learn more about what categories of personal information we collect when you apply for this job, and how we may use that information, please read our CCPA Job Applicant Notice at Collection, click here (https://www.tysonfoods.com/sites/default/files/2020-07/CCPA%20applicant%20notification.pdf) .