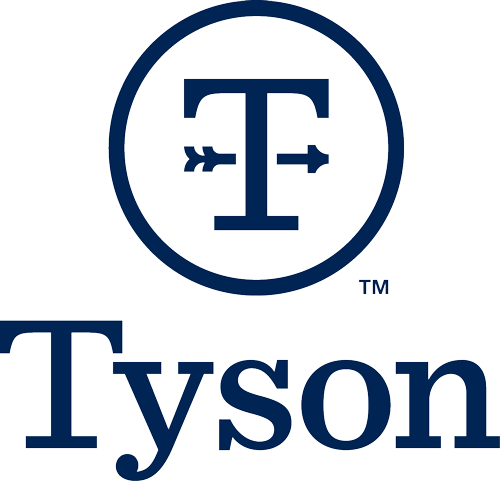 Job Information
Tyson Foods

Building and Grounds General Labor

in

Fayetteville

,

Arkansas
If you are looking to make an impact on a meaningful scale, come join us as we raise the world's expectations for how much good food can do!
Work Shift:
1ST SHIFT (United States of America)
Summary
To provide service to the plant facility in regard to general upkeep of grounds and buildings.
Perform general cleaning and janitorial tasks in building common areas.
Operate, pressure washer, lawn mowers and small engine equipment when needed.
Some general building maintenance and repairs. Perform minor repairs. Assist in keeping the shop clean and orderly when needed. Checks out and accounts for equipment used on the job. Cleans up area after tasks are complete. Assist with Safety Department work notifications and checks. Perform daily hoist checks. Perform daily lighting checks/replace light bulbs as needed. Perform repairs to sinks, urinals, and other bathroom fixtures. Perform painting, caulking, and patching as assigned. Follow lockout/tagout procedures when needed. Comply with OSHA standards. Must be able to work with minimal supervision. Perform work in a safe manner. Abide by all company policies / procedures, written or verbal. Work as a team member toward task accomplishments. Perform any other tasks assigned.
Knowledge, Skills & Abilities Required for the Position
Must be able to work flexible hours and weekends or holidays if required. Must be able to read information relating to the job including (but not limited to) work assignments, repair related information, etc. Must be able to lift 50 lbs. daily. Must be able to work competently and efficiently with minimum supervision. Must be able to work in harsh environments for short periods of time (Ex: Heat, cold, rain, snow, wind, water, mud, etc.).Must be able to perform essential job functions with or without reasonable accommodations. Position is an 8 hour / 5 days per week position. Occasional Overtime.
This position is slated for current Tyson applicants. Priority consideration will be provided to these applicants first. If an internal (Tyson employee) applicant is not selected, external applicants will then be reviewed for consideration.
When completing a Tyson Foods employment application, be sure to complete all tasks listed on the candidate home page. If not, you will see a message that there are 1 or more task(s) that require attention. Applicants for hourly production positions must complete the task to provide additional information to be considered from employment.
Tyson is an Equal Opportunity/Affirmative Action Employer. All qualified applicants will be considered without regard to race, national origin, color, religion, age, genetics, sex, sexual orientation, gender identity, disability or veteran status.
CCPA Notice. If you are a California resident, and would like to learn more about what categories of personal information we collect when you apply for this job, and how we may use that information, please read our CCPA Job Applicant Notice at Collection, click here.
Our team members make the difference. If you are ready to grow your career with an industry leader and want to positively impact the team and community around you, then join us in helping us in raising expectations.Join us on the journey.
At Tyson, we are raising expectations for how much good people can do. Our Talent Strategy is to Attract, Grow, Reward and Retain the best talent, and we believe that our Culture is the connecting thread that drives that strategy!
We strive to be a talent magnet to establish a reputation for being a talent rich organization where team members can grow their career while growing the business.
We are a high performing organization where team members are rewarded (Pay, Benefits and Recognition) for their contributions, and given the opportunity to support and/or volunteer with programs that help Tyson make a lasting social impact in the communities where we live and work.
To learn more about our culture, please read Our Purpose.
Tyson Foods, Inc. is an Equal Opportunity Employer. If you are unable to apply for career opportunities through use of this site due to an impairment or disability, please contact (479) 290-5000 for further assistance.