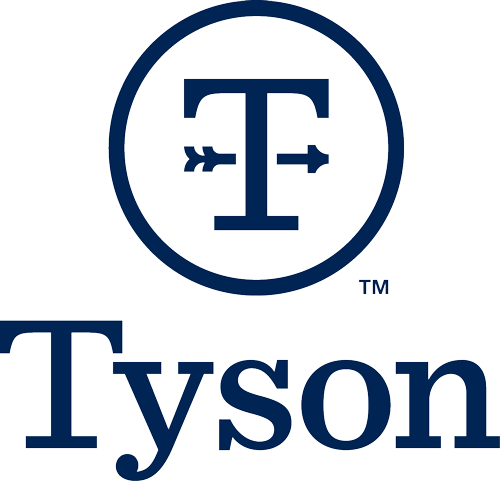 Job Information
Tyson Foods

Southeast Farms - Poultry Farm Worker Labor PR02

in

Cleveland

,

Georgia
At Tyson Foods, the safety of our team members is our top priority. For that reason, successful applicants for this position must be fully vaccinated against COVID-19 as a condition of employment. Vaccine verification will be required to enter Tyson facilities.
En Tyson Foods, la seguridad de los miembros de nuestro equipo es nuestra principal prioridad. Por esa razón, los solicitantes seleccionados para este puesto deben estar completamente vacunados contra COVID-19 como condición de empleo. Se requerirá la verificación de la vacuna para ingresar a las instalaciones de Tyson.
Job Details:
Starting Wage: $16.45
Plus, additional shift differential for evenings, nights and weekends.
Competitive benefits, including:
Health, dental and vision insurance

Life and accidental death and dismemberment insurance

Short- and long-term disability insurance

Critical illness, accident and hospital indemnity insurance

401(k)

Stock purchase plan

Educational Assistance Program (including GED assistance, Citizenship assistance, ESL and tuition reimbursement)

Referral incentives

Paid vacation

Paid holidays

Summary:

This position is responsible for vaccination, blood pull, movement and movement of all Cobb products serviced by the Cobb Grandparent operation

Essential Duties and Responsibilities
Egg gathering (55%)
Collects eggs off an automatic belt system and inspects eggs to determine fitness for hatchability.

Marks all eggs with appropriate line identification.

Loads egg flats into transport containers.

Completes daily and weekly production reports by recording data accurately and legibly.

Flock care (15%)

Walks floors and slats daily gathering floor eggs and mortality.

Communicates flock issues to supervisor

Communicates equipment problems to supervisor and/or maintenance

House Setup (10%)

Operates scales fee augers, and hopper; routinely repairs slats

Sets water and feed line heights, understands lighting schedule, sets timers, and replaces bulbs

Monitors house, flushes lines, mixes medications, and medicates birds

Operates thermostats, resets Hi-Lo thermometers, operates and adjusts cool cells

Sets fans, curtains, and thermos-alarms based in Summer and Winter Ventilation schedules

Sets sight tubes, flush lines, checks and correct flock shocks, and runs medications/vaccines

Grass cutting and change rat bait (10%)
Cleans restrooms and laundry at comfort station. (10%)
Bio-security/Animal Welfare Requirements:
The job-site is a bio-secure environment which requires showering, changing clothing and footwear before entering the facility. Appropriate clothing and footwear are provided by the Company. No jewelry may be worn on the job-site except for medical ID jewelry and body piercings covered by appropriate clothing. Must be willing to sign an agreement to avoid any avian species (chickens, ducks, birds, etc.). Must be willing to sign and abide by the Company Bio-security and Company Animal Welfare Guidelines.

vision; distance vision; color vision; peripheral vision; depth perception; and the ability to adjust focus.

Tools and Equipment: Vaccination Needles

Environment: Required to work on wet, slippery surfaces and in hot, dry, dusty, wet and cold environments.

Personal Protective Equipment Required: Safety glasses, Safety goggles, face shield, chemical gloves, waterproof apron, and rubber boots are required when handling chemicals. Ear plugs and earmuffs will be used as needed.

All Team Members must be fully vaccinated against COVID 19

During the current Pandemic (2020), all Team Members will be required to wear company issued facial coverings. Training will be provided to each Team Member specific to their job and their facility location in addition to signing an acknowledgement form they understand these expectations. It is considered an essential function of each job for a Team Member to wear the company issued facial coverings. If a Team Member indicates they will not wear the mask, they will not be considered for the position in which they are applying or any position that requires the facial covering. If a Team Member has a medical condition or disability that prevents them from wearing the mask, Cobb will engage in an interactive process to determine whether a reasonable accommodation can be provided that addresses the safety concerns associated with the Pandemic and allow the Team Member to perform the essential functions of the job.

Chemical Commonly Used: Phenolic based disinfectants.

Safety: Team Member is expected to follow all applicable safety policies and procedures. These include but are not limited to Hazard Communication, Respiratory Protection, Lock out Tag out, and Personal Protective equipment. Team Member is expected to identify, address, and mitigate safety related risks.

Qualified applicants must have at least 6 months of work experience with one employer over the past 3 years with no gaps in employment of over 6 months. (Exceptions are made for layoffs, attending school, or the birth of a child)

Candidates must reside within the current recruitment area to include the following counties: White, Hall, Lumpkin, Habersham and Banks
Candidates with agricultural or production experience will be considered preferred
Relocation Assistance Eligible:
No
Work Shift:
1ST SHIFT (United States of America)
Hourly Applicants ONLY -You must complete the task after submitting your application to provide additional information to be considered for employment.
Tyson is an Equal Opportunity/Affirmative Action Employer. All qualified applicants will be considered without regard to race, national origin, color, religion, age, genetics, sex, sexual orientation, gender identity, disability or veteran status.
CCPA Notice. If you are a California resident, and would like to learn more about what categories of personal information we collect when you apply for this job, and how we may use that information, please read our CCPA Job Applicant Notice at Collection, click here (https://www.tysonfoods.com/sites/default/files/2020-07/CCPA%20applicant%20notification.pdf) .