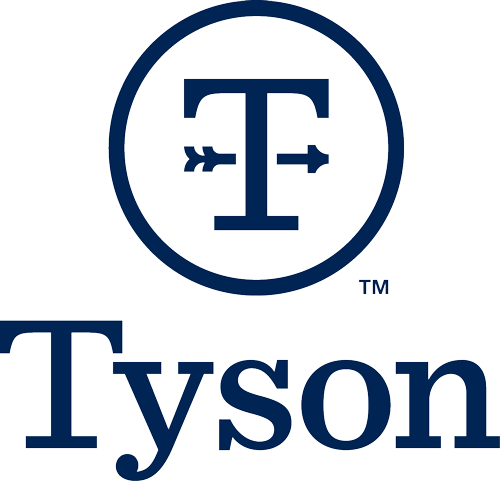 Job Information
Tyson Foods

HOME WEEKLY OTR CDL TYSON FOODS Truck Driver OK - Broken Bow, OK

in

Broken Bow

,

Oklahoma
Job Description
CDL DRIVER - OTR
DESCRIPTION
If you're looking for consistent freight and flexible home time, then Tyson Foods just may be the company for you. Our CDL-A drivers are the face of Tyson Foods, a Fortune 100 company, and key contributors to our success. This OTR driver position is responsible for transporting Tyson Foods' products in a safe, professional and timely manner to our facilities, distribution centers and customers. Tyson offers a comprehensive and highly competitive compensation package, benefits, per diem options, 401K match, 9 paid holidays, and paid vacation. This position delivers Tyson products to customers across all 48 states with an average of 6-8days on the road. This position provides flexible home time based on business and driver needs.
TASK
Driving and operating a tractor trailer combination while monitoring the temperature
of a refrigerated trailer
Ensure that all shipping documentation (i.e., manifest, security seal sheet, bills of
lading, shipping orders or freight bills, etc.) required to move with shipments is
available for inspection and that appropriate paperwork accompanies shipment
when delivered.
Maintain records required for compliance with State and Federal regulations including
driver's logs, records of fuel purchases, mileage records, and other records required by
law and the company.
Perform all duties in accordance with company policies and procedures, and comply
with all Federal, State, and local regulations for the safe operation of a commercial
motor vehicle. Safe and Profession representation of the company to the customers
and the public.
Job Requirements
Requirements
Must have a valid Class A Commercial Driver's License in the state of residence. Age 21 or older Must have nine (9) months or more of verifiable OTR Tractor Trailer driving experience within the last 12 months, or 12 months verifiable experience within last 3years. Must be able to pass a D.O.T. Physical Examination and Drug Screening as outlined in the D.O.T Regulations. Must be able to pass a road Test. Must live in defined hiring area. Must be willing to park at designated parking area. Must be at (12) twelve points or less on the Tyson Driver Evaluations System as pertains to Accidents, incidents and moving violations. Must not have a DUI or DWI conviction in a commercial motor vehicle. Must not have a DUI or DWI conviction in a personal vehicle in the last (8) eight years. Must not have tested positive D.O.T. Drug or Alcohol test in the past (3) three years. Must meet Tyson Minimum qualification requirement on the PSP report.
Tyson is an Equal Opportunity/Affirmative Action Employer. All qualified applicants will be considered without regard to race, national origin, color, religion, age, genetics, sex, sexual orientation, gender identity, disability or veteran status.